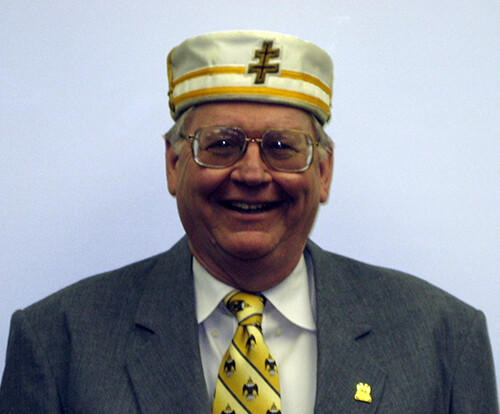 William J. Lorenz, 33º, Librarian
MLMA 1553 Madison Avenue – Covington, Kentucky 41011
Masonic Library and Museum Association of Covington Scottish Rite
Directors: Ron Allari · Ryan Engle · Dan Kemble · Ed Vardiman · Tom Nitschke Bill Lorenz Librarian library.covsr@outlook.com
A Brief History of the Masonic Library and Museum Association
of
Covington Scottish Rite.
The old library had fallen in disarray and was used basically as storage after the death of Brother Richard Bergen. Brother Bergen had spent countless hours sorting books and magazines that had been stored in the area on the first floor beside the elevator, but the job was somewhat overwhelming for a one man operation.
The MLMA began in 2015 under the suggestion of Keith Dreier, Secretary/Registrar of the Valley of Covington, to move and upgrade the Library. As a result, the Library was moved to the other side of the entrance hall, and a committee was appointed to clean, repair and classify books on hand. The old library room would eventually become a museum.
About the same time, Louisville Scottish Rite decided to streamline their Library, and offered to donate their unwanted books. As Louisville was originally home to a Grand Consistory, many old and rare books came into our hands. These added to Wm O. Ware PGM's library and other donations, gave our new Library Room a nice field of research for the Masonic student.
Since that time the Library has grown, adding many new books by popular authors, until now the Library carries some 3,000 books, and although small, it is a very well rounded Library. The Library is open to any Master Mason every Wednesday, 6:00 pm to 8:00 pm and upon his first entrance, a free membership card is presented. For security reasons, please email ahead so that someone can unlock the kitchen door and escort you to the Library.
Friends of the Library – Life Members
Ron Allari, Greg Bailey, Michael J. Barnett II, Robert L. Benne, James D. Boggs, Tom Buschle, David Cassesa, Don Catchen,William R. Clary, Ronald Cox, Paul Coffey, Burlis C. Dean, F. Keith Dreier, RyanEngle, Jim Gazay, Adam Gross, Harry E. Hammons, Everett Harrison, James E. Hayes, Eddie R. Hazelett, William Paris Holbrock, Ernest Hughes, Douglas Wayne Johnson, Todd Jones,
Dan M. Kemble, Charles L. Korzenborn, Raymond C. Lawson Sr., Bill Lorenz, Philip Marvin Lewis, Jeffery J. Moermond, Denver Moore, John E. Moyers,Raymond Murphy, Bruce Napier, Lonnie K. Osborne, James Rose, James S. Roy, Fred Mano Runyon, Roger Sickmeier, Tom Nitschke,Anthony Skeans, Kerry Sluss, Rob Smith, Jeffery H. Smith, William B. Tooley, Edwin L. Vardiman,
James Ward, Forrest Webster, Thomas Wheeler, Aaron Withrow, Johnny Yates
(In Memory-Chad Fitzpatrick-John King)